Skype for Business alternatives

.
The clock is ticking!
With the Skype for Business end of life deadline fast approaching, it's time to explore the best
alternatives for your organization's new communication platform.
This resource hub will help you manage the uncertainty around Skype's future.
What we already know about Skype for Business

.
Microsoft announced the deprecation of Skype for Business back in 2017, with the product being replaced by Microsoft Teams. If cloud-based Microsoft Teams isn't an option, you need to find a new on-premise alternative.
Dates to keep in mind

.
The latest update from Skype in August 2022 included no additional details on support beyond October 2025.
Whichever version an organization is using, the message is clear; Microsoft is neglecting on-premise communications in favor of MS Teams. If MS Teams doesn't fit your requirements, you need a Skype for Business replacement.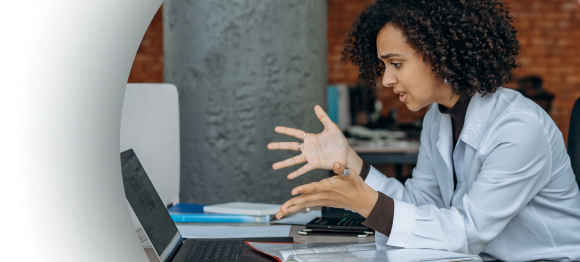 Seven questions to help you find an alternative.
This info sheet explores seven questions to help you find an alternative to Skype for Business Server.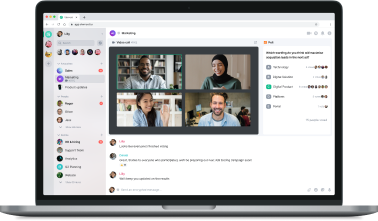 Use the report to:
Understand the key criteria for secure communication

Discover in-depth analysis of the top on-premise alternatives to choose the best platform that fits your needs

Learn how these solutions can empower your organization with advanced features, enhanced security, and data sovereignty
Skype for Business decision making tree.
Use our decision making tree to select the right communication platform for your organization.
Forrester report: Choose the best secure communication
.
Choosing an on-premise platform that has been independently researched is a powerful validation when building the business case for a secure and compliant collaboration platform.
Forrester has selected the 12 top secure communications providers that offer enterprise-centric E2EE communication platforms and compared them by current offering, company strategy and market presence.
Learn more
Skype for Business hasn't been a Microsoft priority since 12 July 2018...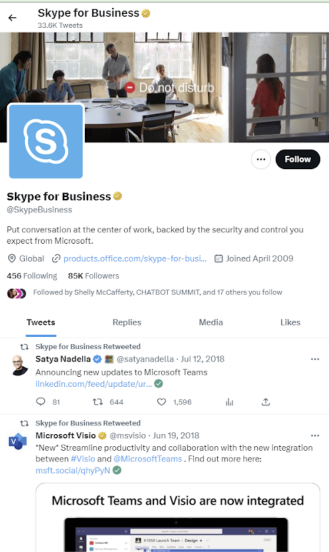 Sweden moved from Skype to Element
(and dinged MS Teams)
Försäkringskassan (Sweden's social security agency) was a leading player in eSam, the collaborative project between 34 Swedish public authorities, who worked together to find alternatives to Skype for Business.
They chose to adopt Element for internal collaboration as well as offering it within their service SAFOS as part of their government assignment to run coordinated IT for other authorities.