Guide
Secure collaboration for cybersecurity teams:

7 questions to ask
.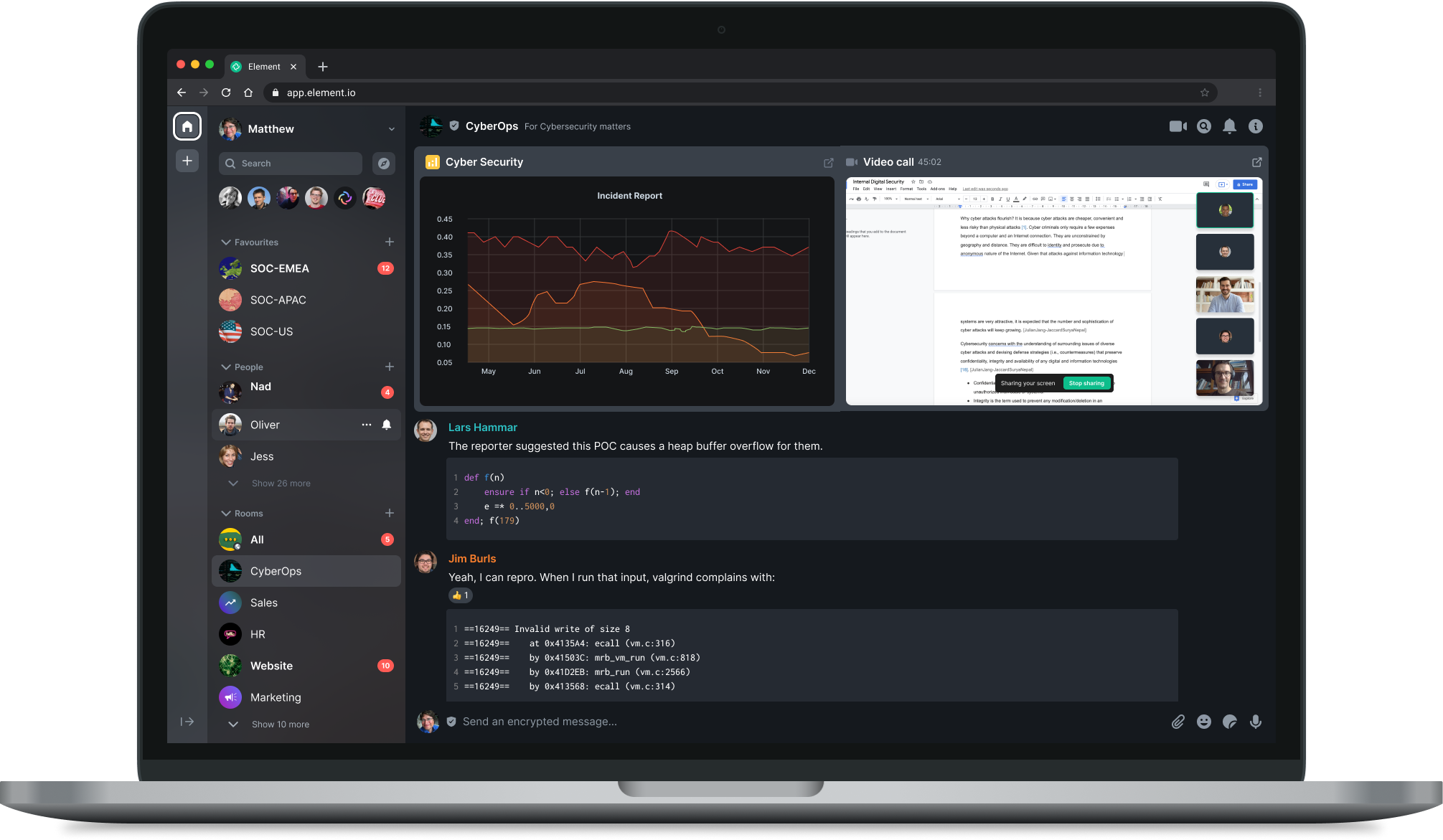 Cybersecurity teams need secure, real time communications.
Their sensitive discussions demand end-to-end encryption and complete data sovereignty.
This type of secure communication is needed for internal decision-making, and external collaboration.
So why are you using Slack and Signal? Neither are fit for purpose.
Ask these seven questions to help your cybersecurity team choose its new secure messaging platform.
For more detail, download the guide.